Fireball 5 is a legacy renewed for the original owner, Ken Stenhouse Sr, and driver Earl Stroh. Ken Stenhouse Jr, The son of the original owner, is honouring his father by bring the Fireball legacy back to life.
The original Fireball 5 was very popular in open wheel divisions throughout the 1970's and 80's.
The current driver, Linda Dean was also raised with racing, having a grandfather on the crew of the 5 X 5 open wheel division back in the 60's and 70's.
The current owner and driver met at the track and teamed up to create a winning partnership.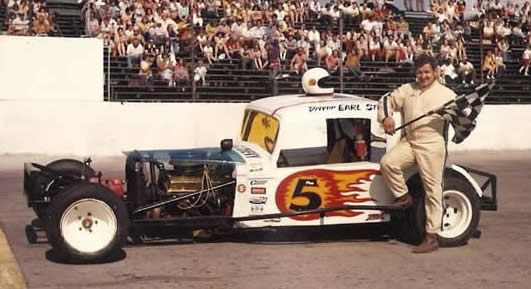 The dedicated 'Fireball 5' Team strives to reach the same popularity and success in today's competitive grass roots racing as our predecessors did.