Bob Pereira

Rob Twitchett

Jason Van Chapman

Kenny Stenhouse Jr

Napa Waterdown

M&L Testing

Mizener's Flea Market

Scope Racing

Total Oil

Sleds R Us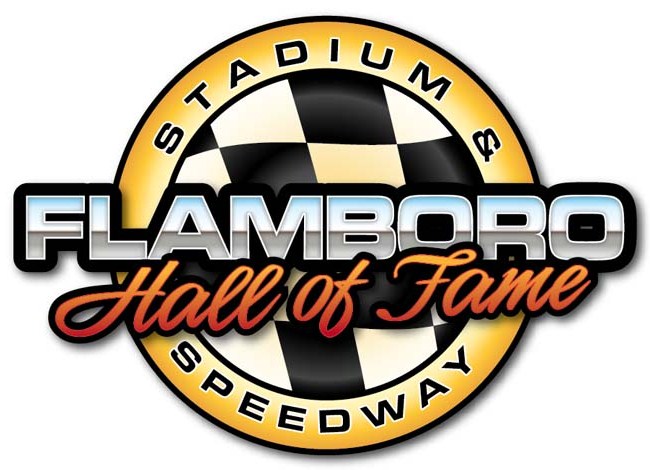 (click to enlarge)
It's with very heavy hearts that we announce the passing of Ken Stenhouse Sr.
Throughout the 1960's, 70's and early 80's, Mr Stenhouse was the team's original car owner and chassis builder. In 2012, Ken was inducted into the Flamboro Speedway hall of fame. He will be greatly missed by the whole Fireball 5 family.
Thunder Car Roller For Sale

Buick chassis. Finished 10th overall in 2014 APC series. Clean body. Howse brothers built car. Safe, well built car. Roller only, no drivetrain. $3000. Email kstenhouse@cogeco.ca for more info
APC Six Pack Series

Congrats to Linda Stenhouse on finishing 10th overall in the Delaware Speedway APC Six Pack Series points.

Although running a new car on an unfamiliar track was quite a change for the Flamboro Speedway veteran, She was quick to adapt.
The Original Fireball

Hall of fame inductee, Earl Stroh took a minute to pose with the #5 Napa Waterdown Mini Stock.

Kenny Jr's car is painted the same as the cars that his father, Ken Stenhouse Sr built, and Mr Stroh raced in the 1960's and 70's.
Linda takes on Deleware

Not only did Linda make her Delaware Speedway debut at Friday's APC Home and Home series race, so did the new Fireball team thunder car. Linda quickly adapted to the new car and track, finishing 20th overall. The whole team looks forward to the next two Delaware APC races, later this summer.

Debbie-Jo Zardo Photo
Race Report - May 31, 2014
Well race fans, another night of action is in the books. New for this week, Flamboro Speedway has started doing double heat races in all divisions.

Kenny started deep in the field in both heats. The Waterdown Napa 5# driver managed to battle his way to 2nd and 3rd place finishes in his heat races. Starting 5th in the feature, Kenny advanced as far as 2nd, before falling back to 9th on a late race restart.

The Cambridge MP Properties thunder car of Linda Stenhouse battled handling issues in her heat races, but rebounded to a 12th place finish in the feature race.

Come cheer on the Fireball 5 team this Saturday at Flamboro Speedway
Race Report - May 24, 2014
Good run by both Fireball team drivers this week. Kenny won his heat, and finished 13th in the feature, after starting from the back twice. Linda battled an ill handling car in the heat race, but rebounded to a hard fought 8th place finish in her feature race. Come cheer on the fireball 5 team this Saturday at Flamboro speedway
New Garage Art in the Fireball 5 Race Shop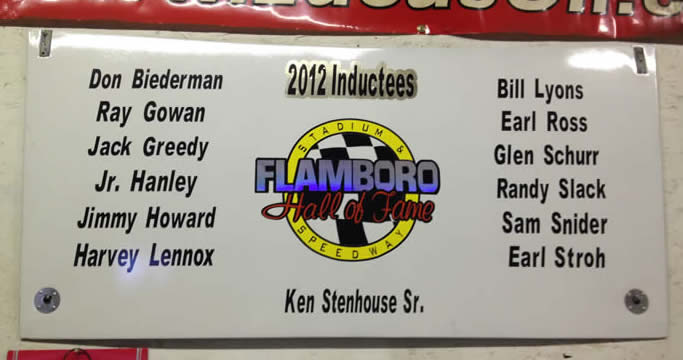 Waterdown Santa Claus Parade